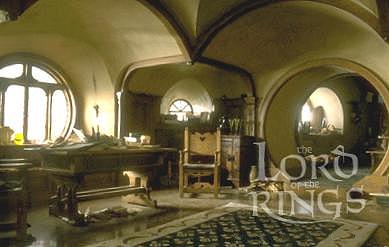 Costume and Decor
Lately my passion has been Lord of the Rings. With the difficulty in finding sites devoted to costumes and decorating, I decided to make one myself. Here are links to sites I have found and my own conjectures, however wrong they may be!

If you have any interesting links or thoughts please send them to me. If you find anything belonging to you, and do not wish it to be here, please notify me. Any and all offensive material will be taken out of the guestbook. Keep in mind minors may be viewing this site.

Happy Hunting,
Aranel
Notes On Decoration
Elves seem to use very natural colors, those that could be obtained from nature. There are very few saturated colors. Most look, appropriately enough, as though they have aged over many years. Many shades of one basic color give depth and interest. They're style has been described as based on Art Nouveau. A curious note is that Elves are highly adaptive. Rivendell Elves live above ground, Lothlorians wayyy above ground, and Mirkwood Elves below.

Hobbits are very homey, very comfortable, and practice simple crafts, with which they decorate their homes.

Humans, as befitting a young race, are passionate in their ornamentation, showing incredible detail. From what I can tell, the Rohirrim are predominantly Norse/Celtic. Gondorians seem late Roman/Byzantine. All those with contact with Elves are influenced by them.

Dwarves have a great love of beauty and precision and show this in their designs. Since they dwell beneath the ground, their homes are spacious and architectural marvels.
Updates!

8-13-03
Well, did a little bit of updating. There is now a Hobbit page and a Human page in the works.

6-10-03
Haven't been able to get much done, with computer troubles and all, but I will try. My Sam had her kittens! yippeee! Four little rugrats beneath my feet. Check out the elvish banner, my pride and joy.

3-16-03
Happy St. Patrick's Day all! Or tomorrow anyway. New Rivendell page up. Just pics. Took me a while because my stinkin' computer keeps kicking me off the internet every time I try. Pages planned: Orthanc, Moria, Humans (Rohan, Bree, and Gondor, probably their own pages later), Lothlorien (maybe combined with Rivendell), Hobbits, and Mordor. Let me know if their is anything I'm forgetting or that you'd like to see.